Can an agreement be oral? What if the contract is unsigned?
Watch this short video that will provide a good overview of whether a contract can be oral and the requirements to make a binding contract.
One of the requirements to make a valid contract.
Not all agreements made between business parties that involve high values are enforecable. Watch this animated video of a real case where a banker and a businessman made an unenforceable agreement.
What if I have written a new computer program? Should I apply for a patent?
The law generally does not allow for a computer software to be patented. In a world where we are surrounded with inventions that are computer programmed - how then does one go about protecting the software?
Supreme Court takes pro-employer stance on preventing employee competition
Tillman (Respondent) v Egon Zehnder Ltd (Appellant) [2019] UKSC 32
The Supreme Court's judgment on the interpretation of post-termination restrictive covenants is the first decision on this issue by the highest UK court for a century. The outcome reiterates that whilst non-compete clauses must be carefully tailored to address the specific threat posed by a particular individual upon leaving, they do represent a legitimate and often crucial element of an organisation's approach to protecting its assets.
Read full article here
Ambush Marketing - how to we prevent or protect from it
Find out how the Consumer Protection (Fair Trading) Act or the laws of Passing Off may apply in such situations
The term "ambush marketing" is relatively new and landed sixth in the Global Language Monitor's "Top Words of 2010," confirming its reputation as an emerging marketing method. It is also known as "parasitic" or "guerrilla" marketing and is aptly called so, given its anti-competitive tendencies and its threat to brand equity, This subtle, covert and even overt form of marketing may come in myriad of forms, and can be simply defined as the unauthorised exploitation by a party of the goodwill of an event at the expense of the event's official sponsors and partners.
Read full article here
Overview of the Singapore PDPA
Find out the 11 obligations under the revised Singapore Personal Data Protection Act
Data is the new oil.
Data is the lifeblood of commerce
Personal data is an important asset that organisations wish to use and every individual wants to protect.
How does the law strike a balance between the right of the individual and the need for organisations to use data?
Watch the short video to find out the 11 obligations under the Singapore PDPA.
Watch the video here
Modification of a written agreement by a subsequent oral agreement?
Summary of the key case of Charles Lim Teng Siang v Hong Choon Hau [2021] SGCA 43
It is not uncommon for parties to enter into oral variations of a contract.
Problem is that there would be a possible No-Oral Modification (NOM) clause in the earlier written contract.
So could the written agreement that required for any subsequent modification to be in writing be modified orally instead?
Read the article here
Would you like to receive Updates and Alerts
on such legal developments and other professional areas?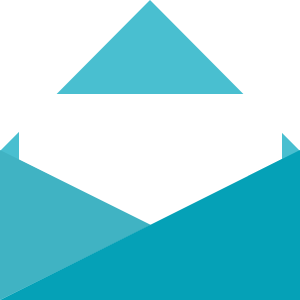 YES !

I would like to receive free resources and updates on legal developments and available training courses.

We'll send you a periodic update.

Don't worry, it's not the least bit annoying.